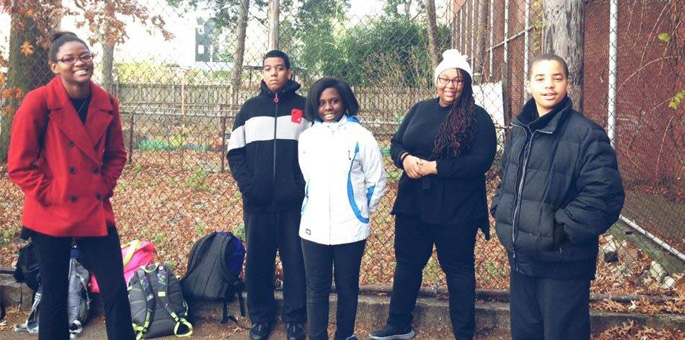 NYRA's newest chapter has just been formed in Hudson County, New Jersey! Founded by chapter president Mahsiah Imes this July, the chapter has been building up its membership and things are kicking into high gear now. Mahsiah and other chapter leaders circulated a survey to students at Chaplain Charles J. Watters School in Jersey City. Students at the school showed strong support for lowering the voting age and for changing the school policy related to phones in school. Their top priority this year will be on launching a #16toVote campaign in Jersey City.
NYRA-Hudson County has discussed lowering the voting age with the Jersey City Council and found some support. Stay tuned here for more details on how the campaign progresses. With high profile campaigns currently in progress in San Francisco & Washington, DC, we are hopeful that NYRA-Hudson County will lead the next big push for #16toVote.
The chapter isn't just tackling the voting age however. The chapter has interest in creating a student defense program at their school. Inspired by the success of former chapter NYRA-Bergen County, Mahsiah has been in touch with former NYRA-Bergen County chapter president Chris Hardy who is advising the chapter on setting up a similar program to what he did years ago.
The chapter is also partnering with R&R Youth Services and Concerned Citizens to organize a toy drive for children in need and feed the homeless.