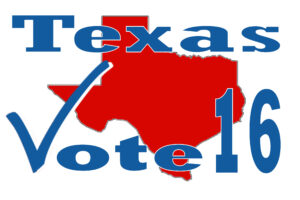 NYRA's newest chapter operates out of North Richland Hills, a suburb of Fort Worth, Texas. The chapter was started by a group of 16 year olds, most of them attending the same high school. Texas Vote16 was established on March 16, 2016. The President, Bryce Hall, had the idea for many years and found supporting friends. For Hall, it was important to start such a group: "I speak for myself and many youth out there as well; We're not young enough for our voices to be ignored." Their main goal is to lower the voting age in Texas to 16, then move forward into other states.
Their drive manifests itself in all their efforts. They currently have a petition in their community to allow 16 year olds to vote and are constantly getting signatures through door to door campaigning. Want to sign the petition? Click here!
They are also currently contacting news media outlets, and are also seeking a representative to sponsor a proposed bill.
The next major event the Texas Chapter is getting ready to host is a Texas Vote16 Rally in North Richland Hills. They've been busy preparing getting signs and posters, as well as launching a large outreach campaign to get people on board. If you live in the area, be sure to attend the rally which will either be in late July or early August. Contact Bryce Hall at Texasvote16@gmail.com if you're interested in getting involved.