Research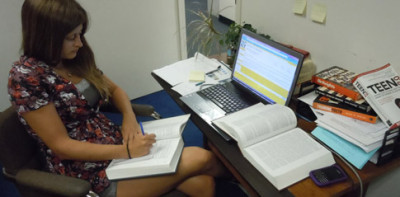 Here at NYRA we believe information is power. As it is our mission to boost the power and capacity of youth, we have created this comprehensive resource stuffed full of valuable information to help you better understand the ins and outs of youth rights. Use this information to become better informed and to be able to better defend the rights of youth. Ageism exists due to ignorance, not malice. The tools and information contained in this section is our best weapon against age discrimination. Look over all we offer, familiarize yourself with the statistics and arguments that bolster our case for youth rights, and by all means, contribute to making our resource stronger. If you are doing research for a paper or essay for school, this is a great place to get sources.
Our library page has numerous articles, essays, stories, satire and even poems about youth rights. This is some of the best stuff on our site and definitely worth checking out. This is the best place to go to explore different perspectives on the deep issues this organization wrestles with. Not all viewpoints are endorsed by NYRA, but we present them all to better educate the public about various aspects of this issue. Check it out.
The largest and most important part of NYRA's research collection is what we call the Downloads Section. Here we have dozens of files, papers, studies, flyers, videos, audio clips and other material that have been added by NYRA staff or visitors. In this world of sound bites and talking points, we believe in presenting the full story for all who seek it. We provide full scientific studies raw and unedited, that demonstrate the science behind greater rights and freedoms for youth. As with everything in NYRA, we believe young people are their best advocates – and best researchers as well. All users can upload files to the download section and many of our best items came from other members. Take a look at all we have to offer.
Sometimes though you can't get someone to sit down and read a whole study demonstrating the competence of youth. Often a short quote from someone respected will get the point across better. For this we've created a youth rights quotes page. Check out all the great bits of wisdom from renowned individuals as diverse as Walt Disney, Ralph Nader, Newt Gingrich, Albert Einstein and Margaret Mead.
Finally, for issues on our forefront, we have created comprehensive pages that explore every facet of the drinking age, voting age and curfew issues. Here you'll find some of the best and most in depth coverage of these issues anywhere on the Internet. Check out all our top issues in depth.