About NYRA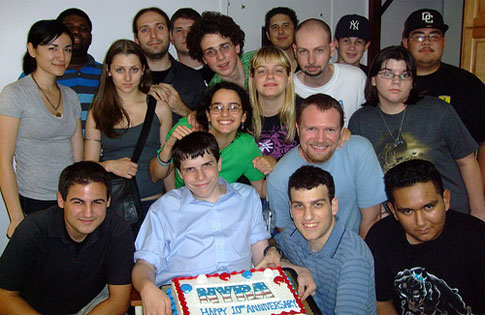 The National Youth Rights Association is the nation's premier youth rights organization. NYRA (pronounced NYE-ruh) is a youth-led national non-profit dedicated to fighting for the civil rights and liberties of young people. In the grand tradition of past civil rights movements, we seek to write a new chapter and create a world where people are not judged by their birth date, but by their talent, their intelligence, their integrity, and their ability.
Our mission centers on challenging age discrimination against young people, both in law and in attitudes. Many of the basic freedoms afforded to Americans in the Bill of Rights are withheld from youth, and not without troubling consequences for both youth and society as a whole.
NYRA has members in all 50 states, over 10,000 in total, and chapters from coast to coast. We work to lower the voting age, lower the drinking age, repeal curfew laws, protect student rights, and fight against ageism wherever we see it.
NYRA is registered in the State of Maryland as a non-profit corporation. We are led by our Board of Directors (BOD), with advice from a Board of Advisors (BOA). NYRA's national volunteers and staff support NYRA's chapters, campaigns, and activities.
Our national leadership is just the tip of the iceberg though, most of NYRA's energy and activism takes place on the grassroots level. For information on our many dynamic chapters, please check out our chapter page. NYRA's online community is also very important to us, for that check out our Facebook page.